Fists of Fury, featuring Blackhawk (Volume One)
I love Blackhawk. He's a hard-flying, hard-fighting, Polish-American, freelance ass-kicking machine. With a super-jet. Actually, a squadron of super-jets. And his own island. His own super-fortified secret island. And his own private army.
Blackhawk and his band of… er… Blackhawks fought Nazis, terrorists, Red Commies and the occasional vampire. You name the bad guy, Blackhawk has probably shot at them with a fighter plane. And he's DEFINITELY taken a swing or three at them.
Yes, it's a fact, Blackhawk loves two things - macho international camaraderie and serving up knuckle-sandwiches. In celebration of Blackhawk being awesome, let's take a look back at few of those classic Blackhawk beatings. Today's assortment comes from Blackhawk #27, originally published in 1949.
In this issue, Blackhawk takes on corrupt "war-mad weapons magnate":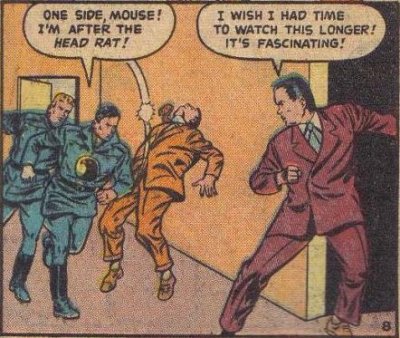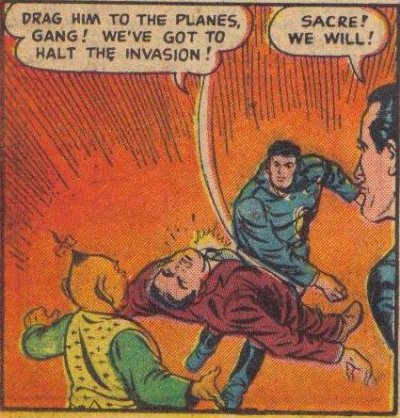 Ne'er-do-well farmers: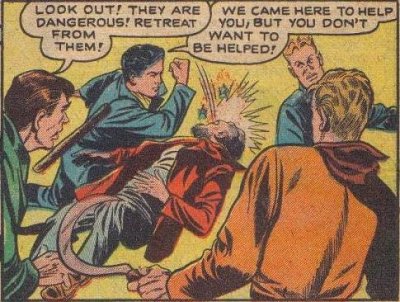 And… well… vampires: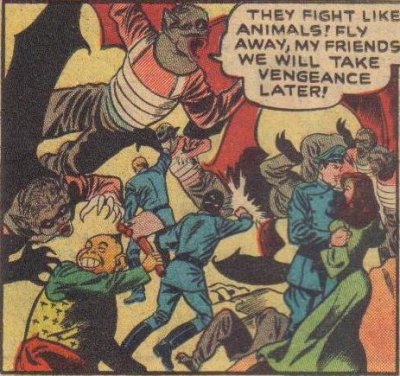 Bonus shot! Blackhawk hits three vampires with a chair!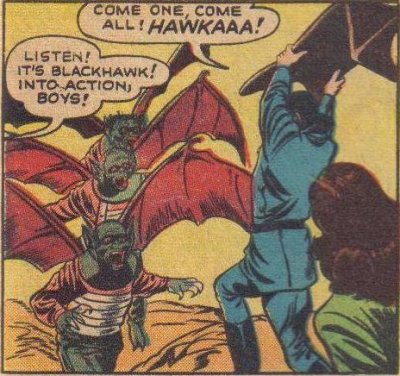 HAWKAAAAAA!!!!!, indeed.